Elevate your lingerie game with our exquisite Magenta T-shirt bra, a delightful fusion of comfort and style.
Indulge in the luxurious embrace of padded cups that discreetly safeguard your modesty while ensuring an irresistibly snug fit. Crafted from sumptuously smooth polyamide fabric, this bra caresses your body like a second skin, providing unparalleled comfort throughout the day.
Its enchanting design features elegant white stripes adorning the entirety of the bra, adding a touch of sophistication to your intimate wear collection. The non-wired cups guarantee a poke-free experience, allowing you to move with grace and confidence.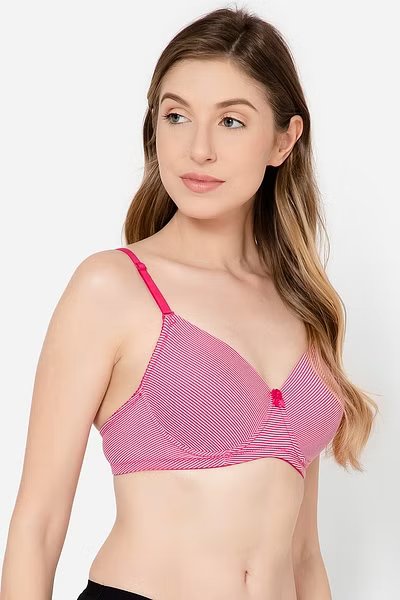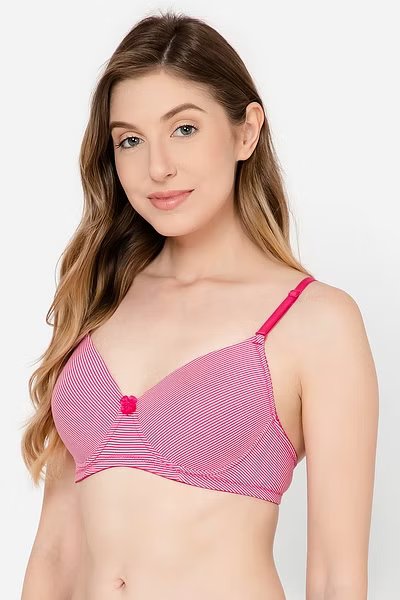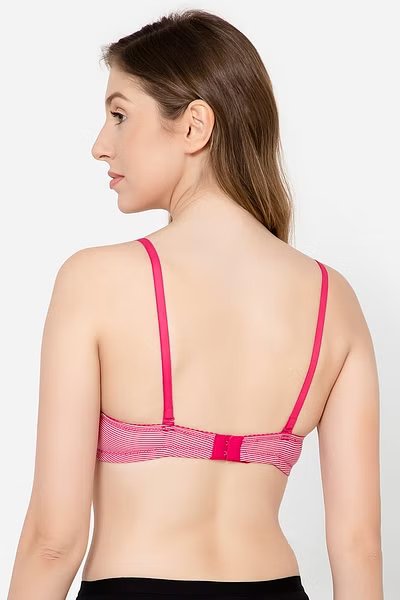 Say goodbye to worries about top or side spillage, thanks to the full-coverage cups that provide unwavering support and a flawless silhouette. Want to switch up your style? Our detachable straps offer endless possibilities, allowing you to customize your look to perfection.
The seamless cups ensure a flawless finish under even the most fitted tops, ensuring you feel as fabulous as you look. And don't miss the charming bow gracing the center, adding a playful and elegant embellishment.
For your convenience, we've incorporated double hook & eye enclosures in bigger cups and triple hook & eye enclosures in bigger cups, ensuring a secure and adjustable fit that suits your unique needs.
Discover the epitome of comfort, style, and versatility with our Magenta T-shirt bra – because you deserve nothing but the best.