Introducing our sensational ultra-sexy body stocking that will take your allure to new heights. Prepare to captivate with its exquisite design, boasting a wide scoop neckline, alluring sheer pothole netted cups, and elegant 3/4 length sleeves. This seductive ensemble is further enhanced with an enticing open crotch and a daring sheer cut-out leg, leaving an irresistible impression.
Unleash your inner confidence and embrace the sensuality of our body stocking, which features an over-the-top style for added glamour. Perfect for intimate moments or as a statement piece for a daring night out, this remarkable garment is sure to leave a lasting impression.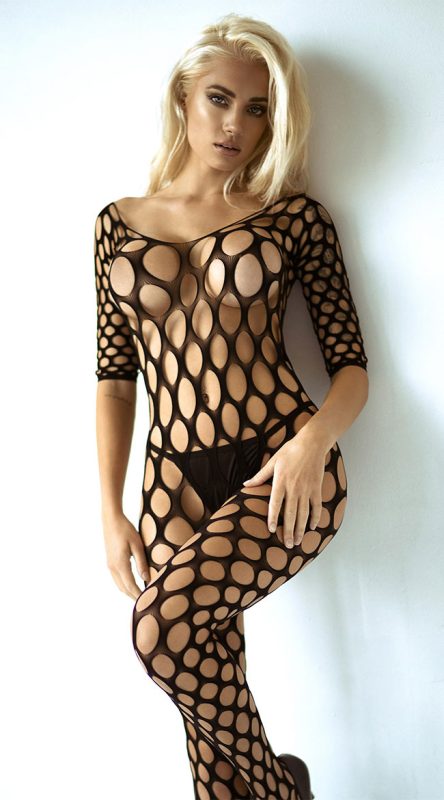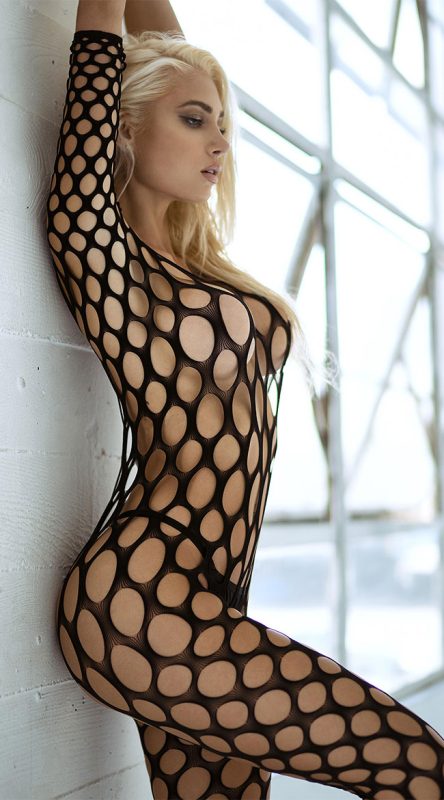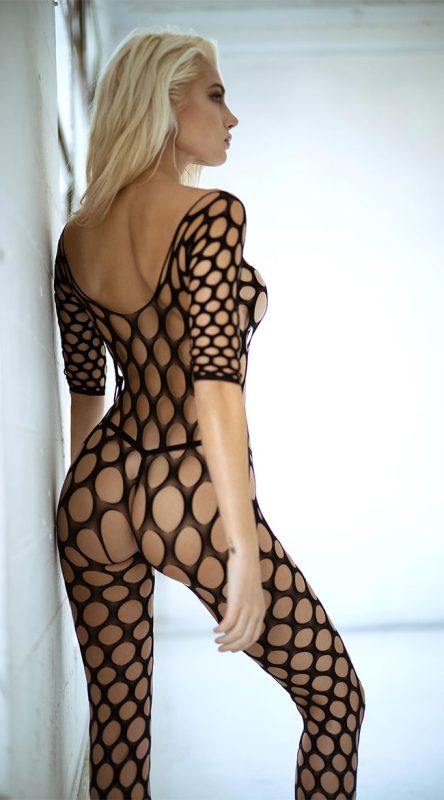 Please note that the panty is not included, allowing you the freedom to pair it with your favorite undergarment or create your own personalized look. Elevate your wardrobe with this extraordinary bodystocking and make a bold statement wherever you go.